Police need your help to find a stolen bicycle Sometime between 1 May 2021 and…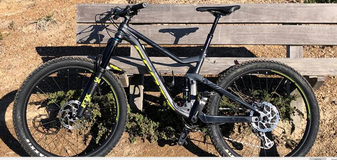 Police need your help to find a stolen bicycle
Sometime between 1 May 2021 and 2 May 2021 a bicycle was stolen from Queanbeyan by a person or person's unknown.
The bicycle has a dual suspension frame in the
colour's of black and grey. 'Fox 34' is written on the forks of the bicycle and 'Scott' is written on the underside of the main frame of the bike.
Police are seeking assistance from members of the public, to help locate the bicycle.
Anyone with information are encouraged call Crime Stoppers on 1800 333 000